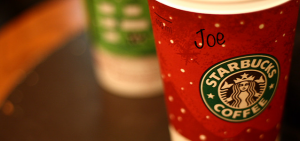 A couple of months ago I wrote an article about Smart-Sourcing located here. And I wanted to revisit the myths about smart-sourcing.  Customer Service to ComTech is everything and like to provide the best value for our customers.  We can scale our services to best fit the needs of your company.  Do you have reservations about having another companies hands in your network? They might not be entirely justified...
None of the Below
1. Smart-sourcing is just another word for outsourcing.
Ah the dreaded word, outsourcing. You wrinkled your nose just thinking about it, didn't you? The common misconception that outsourcing is an "all or nothing" arrangement in which business owners have little control over whichever portion of their business they decide to ship off, understandably has you uneasy. Don't think of it like this! It's not that smart-sourcing is different from outsourcing. Smart-sourcing is a more modern version of outsourcing, one that won't leave a bad taste in your mouth. When you smart-source, you decide which tasks or activities your technicians can hand off to ComTech.
2. I'll be giving up control over my business to complete strangers. 
False. False. False. When you smart-source a help desk, you work in tandem to deliver exceptional service to your users. You don't just throw work over a wall and trust an unknown entity to take it from there. Through the partnership, these technicians become an extension of your team!
Furthermore, you can pick your help desk hours. Maybe your business only needs a smart-sourced call center from 6pm-8am. Then, your staff doesn't have to worry about intercepting that 2 am crisis call from a user.
4. My users will be speaking with a technician in a foreign country.
Your users needn't have to transcend any language barrier. There are plenty of domestic call centers. You can outsource your help desk and still remain in the same time zone! ComTech's Service Desk is located in Pittsburg, PA.
5. I have a network operations center (NOC). That's the same thing.
That's like comparing apples and oranges - similar, but not substitutes for one another. The big difference? The help desk is where all end-client interaction takes place. A NOC provides back end maintenance, problem resolution and support, so that ComTech can respond to issues as they arise and ensure client uptime. The help desk, on the other hand, is a call center – designed to field front-line questions directly from users who are actively experiencing some issues. In other words – if an end-user is having a problem, they can call the help desk. If the onsite technician is having a problem, they'll contact the NOC.
6. I'll have to fire my own technicians. 
Stop right there. This business model is about reallocating your employees' talents to more meaningful assignments that allow them to better demonstrate their skills. Don't fire your techs, empower them! Don't you think they deserve the night off? Select which hours you want to offload. They'll appreciate your commitment to their professional growth, not to mention the Zzz's they'll regain. You won't have to toss and turn over employee turnover!
7. Involving another party weakens data security.
You can't afford a breach. You don't want to break the bank, but you can't sacrifice your data protection either. Luckily, you don't have to! The right smart-sourced help desk solution offers a streamlined, HIPAA-compliant authentication model for security-related requests (e.g., password resets). For example, when a user calls with such a request, it'll only be validated once the client verifies via email or text, among other security measures.
8. I already have an in-house help desk solution. A smart-sourced alternative is unnecessary. 
While an in-house help desk is better than nothing at all, it's not your most cost-efficient option on the market. Want to save money this Year? By smart-sourcing, your help desk, you cut out unnecessary costs your business can't afford to incur. Staff. After-hours support. Benefits. Overhead. These expenses add up. How often do you staff a full team of employees to cover a shift when no alerts come through? Wouldn't you like to cut these unnecessary labor costs? Then, consider the cost of that precious commodity, time. Rather than change passwords or configure email, your technicians could spend their time becoming better acquainted with your line-of-Business applications. Their talents and efforts should be channeled into higher value assignments, no?
Remarkable customer service means looking out for you. When you smart-source your help desk, you're able to simultaneously deliver both the technical support your users need to do their jobs and the time and money needed to grow your business.
Contact ComTech to help you manage your IT systems through better Smart-Sourced IT