Applies to: Outlook 2013
You can allow your calendar to be seen by others with Exchange. They have to open your calendar on their computers, however to see this. Learn how at "Open a shared calendar," in the next section.
Open Outlook. Click the Calendar button on the navigation pane.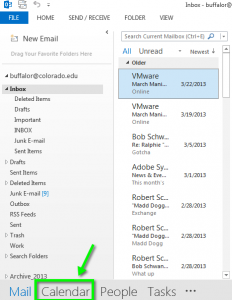 Right click your Exchange calendar, then click Properties from the drop-down menu.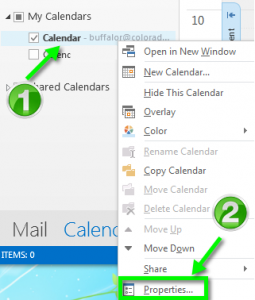 Click the Permissions tab at the top of the window.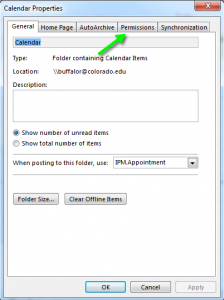 Click the Add… button.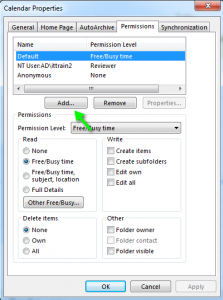 Type in the name you want to find and search for it. Select the name of the person with which you would like to share your calendar.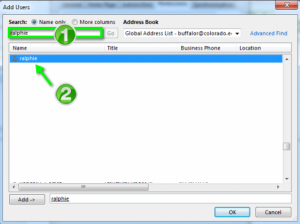 You must click the Add button, to have the name appear in the Add text field. Then you can click OK.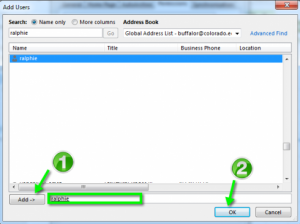 Select the Permission Level: you would like to grant that person.  The most common permission level is Reviewer, which allows others to see events on your calendar but prevents them from editing or removing events from your calendar. Click OK.